Welcome to ICMES 2023
2023 the 8th International Conference on Mechatronics and Electrical Systems (ICMES 2023) will be held in Kuala Lumpur, Malaysia during August 4-6, 2023, held together with ICACR 2023. On behalf of the conference committees, it is our pleasure and honor to invite prospective authors initiating the discussion on the challenges that need to be timely overcome and addressing key questions for achieving a safe, reliable, sustainable and intelligent power system.
ICMES 2023 is a major event that will annually provide an international platform for electrical engineers and experts to highlight key issues and developments essential to the multifaceted field of  Mechatronics and Electrical Systems.  The conference topics includes Advances in Aerospace and Automotive, Manufacturing Process and System, Agrotechnology, Applied Sciences and Biosciences, Material Science and Processing, Applied Sciences and Biosciences, etc. Read More about the topics. (Read More)
Paper Publication
Paper submissions will be peer reviewed and evaluated based on originality, technical and/or research content/depth, correctness, relevance to conference, contributions, and readability.
After a careful reviewing process, all the accepted papers will be published into ICMES 2023 conference proceedings, which will be submitted for indexing by Ei Compendex and Scopus.
Paper Template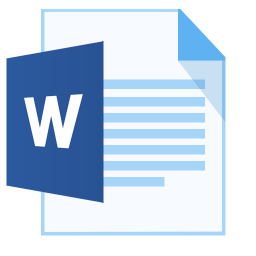 Full Paper Template / Abstract Template
SUBMISSION METHOD
Online Submission System: http://www.zmeeting.org/submission/icmes2023
Note: Only full paper can be accepted for publication and presentation. Abstract will be accepted for presentation only.
If you have any problem about paper submission, please contact with confenrence secretary by email (icmes_icmes@163.com).
Call for Papers
• Advances in Aerospace and Automotive 
• Biomechanics and Medical Technology
• Electrical and Electronic System 
• Control, Robotics And Mechatronics 
• Artificial Intelligence and Intelligent Control 
Read More

Important Dates
Submission Deadline: May 25th, 2023
June 10th, 2023 (Final Call !!!)
Notification Date: June 25th, 2023
Registration Deadline: July 1st, 2023
Conference Dates: August 4th-6th, 2023
Call for Reviewers
To ensure the quality of accepted papers and to serve the peers in academic circle better, we now call for reviewers among professionals and experts of the world. If you are interested in becoming our reviewers, please submit your resume or CV to icmes_icmes@163.com.